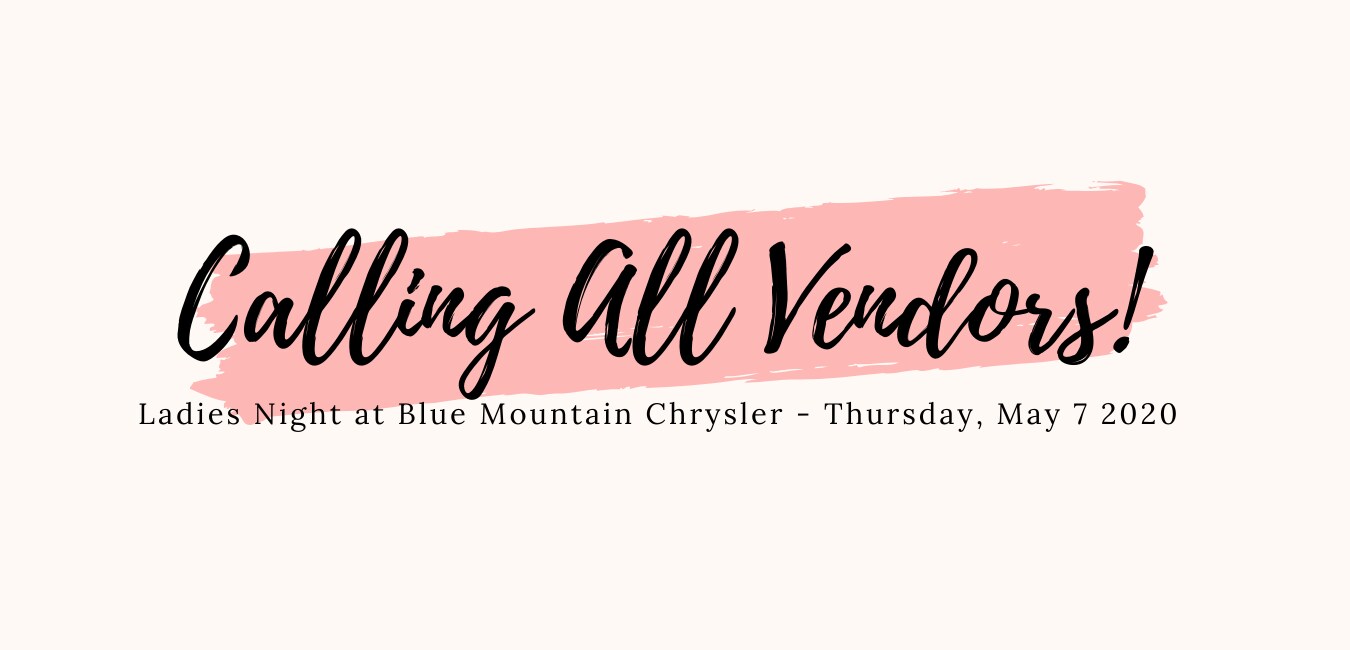 We are looking for unique and interactive vendors for this first time event.  The limited spots will be filled with various businesses from retail, wellness, food, beverage and beauty markets.  Cost is $25 plus donation to the raffle.  Proceeds to be donated to Big Brothers Big Sisters of the Georgian Triangle.  
Please email our Customer Relations Manager, Tanya Snell, for a Vendor Application.  
Please complete the vendor application and bring it and your cash payment to Blue Mountain Chrysler.   Your spot is not secured until payment and forms are received.  
Please note:  BMC will require proof of insurance from vendors that will be promoting/selling a consumable product (ie. food/beverage)